KAGE Poly Rotor Paddles Tested Alongside
OEM Rubber Replacement Paddles
KAGE brand Poly Rotor Paddles are the leading OEM replacement paddles for your snow blower. Sometimes convention steers us in a direction that seems more logical, but ultimately leaves us paying a greater price. Take for instance OEM rubber replacement paddles for your snowblower. Cost-wise, rubber paddles appear to be the "smart choice", but after less than a full season of use, you're back at the parts store ordering another set. Furthermore, KAGE Poly Rotor Paddles can last up to 4 times longer than OEM rubber paddles saving you money in the long run.
Watch this video as we test our KAGE Poly Rotor Paddles alongside those OEM rubber replacement paddles. There's no doubt why our paddles save you time in replacement and money spent at the parts store.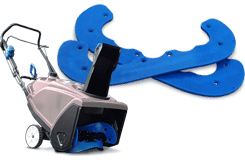 Poly Rotor Paddles from KAGE are proven to last up to 4 times longer than the OEM rubber replacement paddles used on many single-stage snow blowers. The costs are based on average market price for rotor blades ($23 ea) plus the cost of replacement scraper bars & hardware ($25 ea).
Remember that you will replace your scraper bar less often as a result of the extended poly rotor paddles life!
It's hard enough to keep these seemingly 'less important' machines serviced and operating properly for your crews, without the frequent need for tedious replacement of the rubber rotor paddles.
Less Time + Less Cost = The KAGE Advantage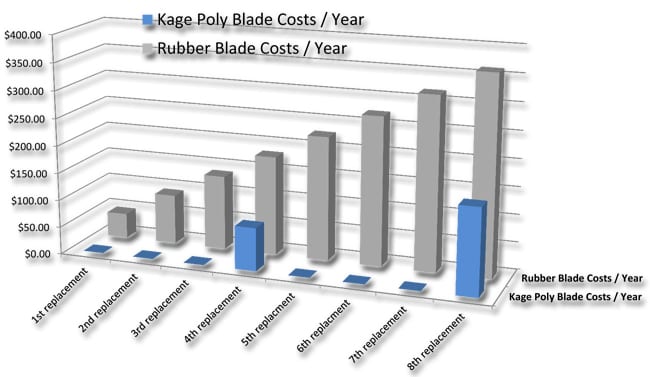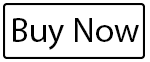 Direct Replacement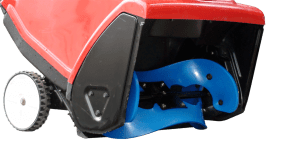 KAGE PolyRotors are direct replacements for the rubber OEM blades. No modifications necessary.
KAGE Poly rotors are available for the following models of single stage snow blowers.


TORO® is a registered trademark of The Toro Company. There is no affiliation between KAGE Innovation and The Toro Company.