Stay On Track All Season
KAGE developed this Pounder & Quiver Kit to address the shortcomings of conventional snow stakes. The KAGE Pounder punches a perfect hole for the marker stake. The 3 lb. slide hammer can punch through the toughest soils and even road base gravel.
SNOW STAKES Snow Plow Marker System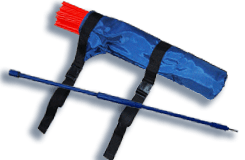 KAGE Snow Plow Marking Stakes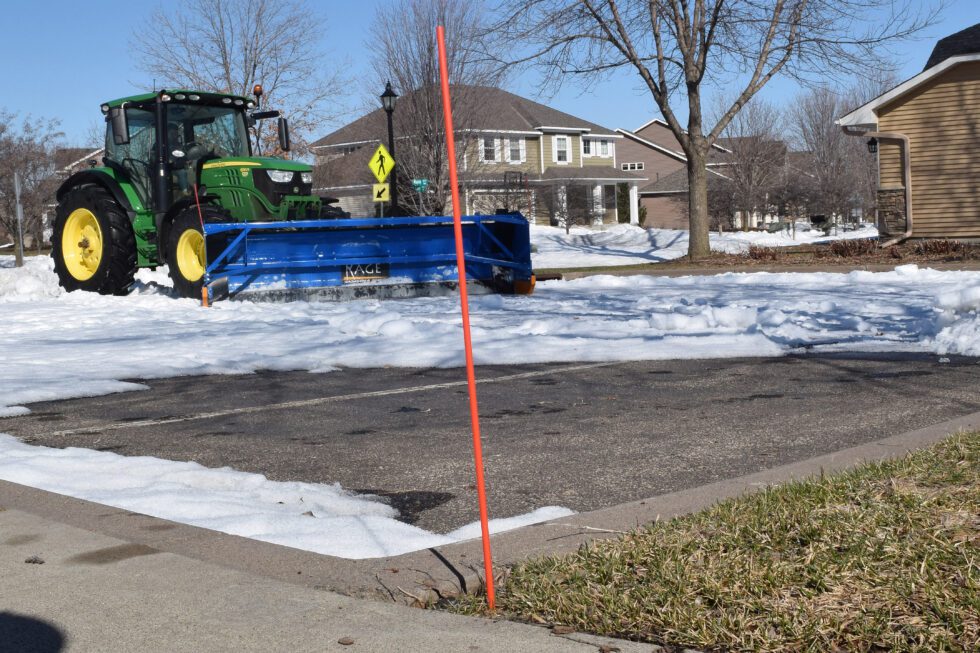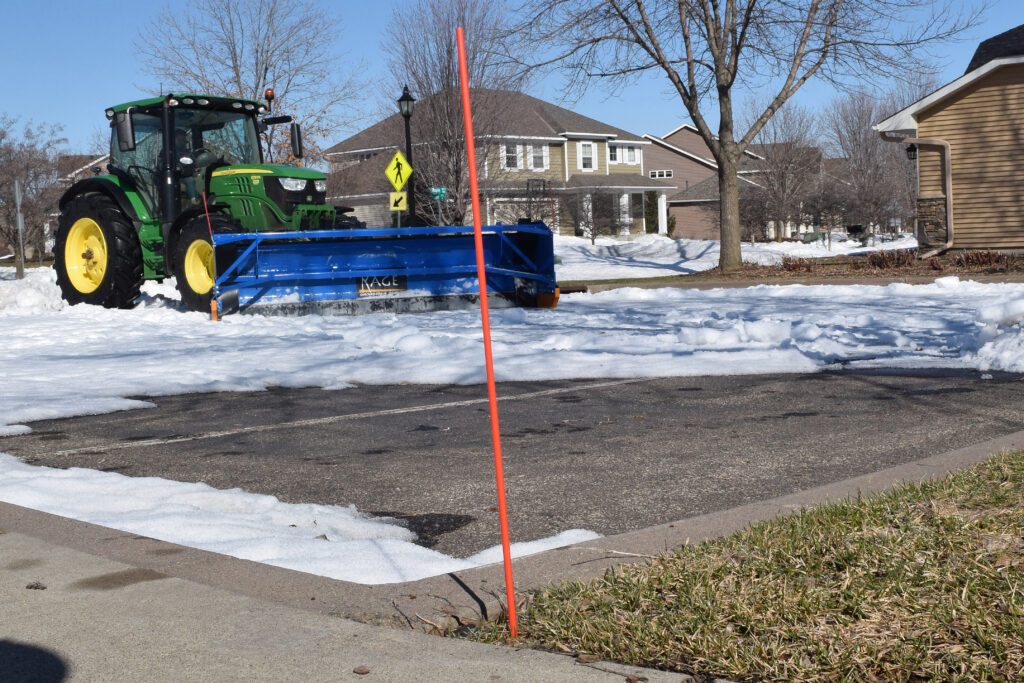 Our snow plow marking stakes give you the flexibility to plow the way you want to. Feel free to push snow right over them, then keep going right over it with the tires! Most of the time the stake springs back up, no worse for the wear! The unique design relies on a 'twisting action' that reduces the chance of kinking. Re-use them year after year, and best of all they are an affordable option compared to fiberglass stakes!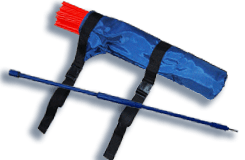 Carrying stakes with a KAGE Quiver makes each indivual more productive by reducing the number of refill trips and helps to ensure that the individual isn't skimping on the number of stakes used. Without the Quiver, the alternative is for the individual to fill their pockets with stakes. These individuals might hesitate to place that one last stake in a crucial position if they have to return to the truck because their back pocket is empty. The result could be costly – damaged turf, landscaping or anything else when spring arrives.
Inserting fiberglass or plastic stakes can prove to be a hassle when using competitors' meager insertion tools. The KAGE Pounder uses a 3 lb. slide hammer to drive a pointed steel tip into the ground. Unlike other insertion tools this does not require you to stomp it in with your foot; because you pound it in, the straight downward force does not easily bend the tip. If the tip becomes worn, or if it bends or breaks, it is replaceable. You can also customize the tip based on the size of the snow stake you prefer. The tips are available in 3 sizes; 1/4″, 5/16″, 3/8″.
KAGE Snowstake

All sizes are hollow poly with a full length slit, allowing the stake to twist as it bends, reducing the chance of kinking over.
SNOWSTAKES are available in the following lengths :  26", 32", 36".
KAGE Snow Stake Quiver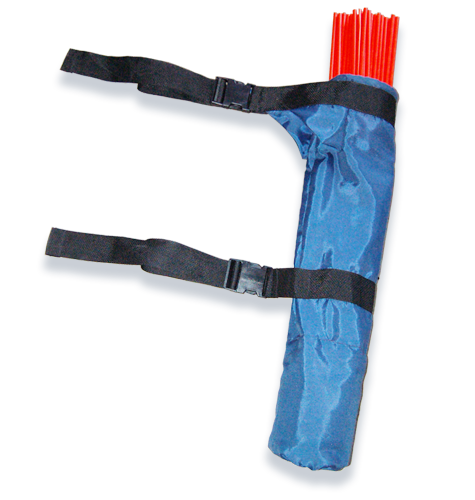 The KAGE Snow Stake Quiver features durable 'poly' material, 2 separate adjustable straps, and base reinforcement. Strap it to your waist and leg so it doesn't swing out of control as you walk. The large opening holds approximately 120 KAGE Snow Plow Marking Stakes.
KAGE Pounder
The Pounder makes snow stake installation easy, even in the toughest conditions. The slide hammer makes it easy to pierce straight holes, even in the gravel next to curbs and driveways so that your stakes are always straight, and your entire site looks professional all winter. If your tips become bent or worn, simply replace them on the go.

Money Back Guarantee