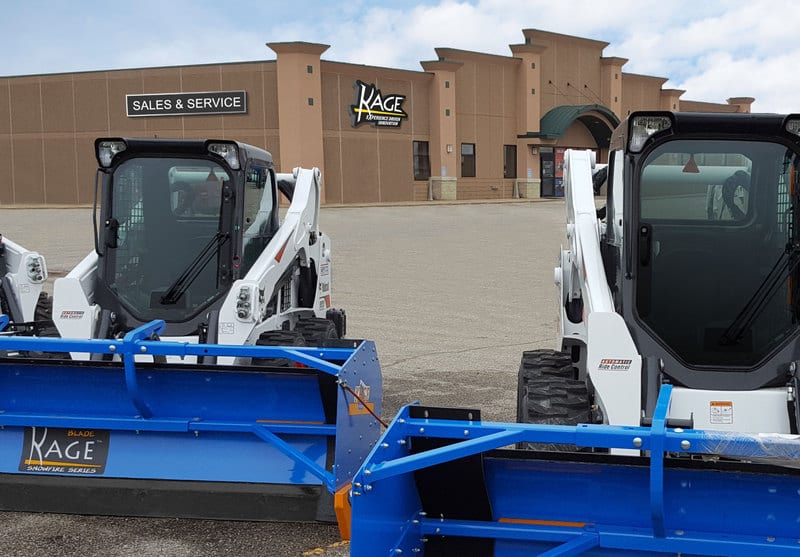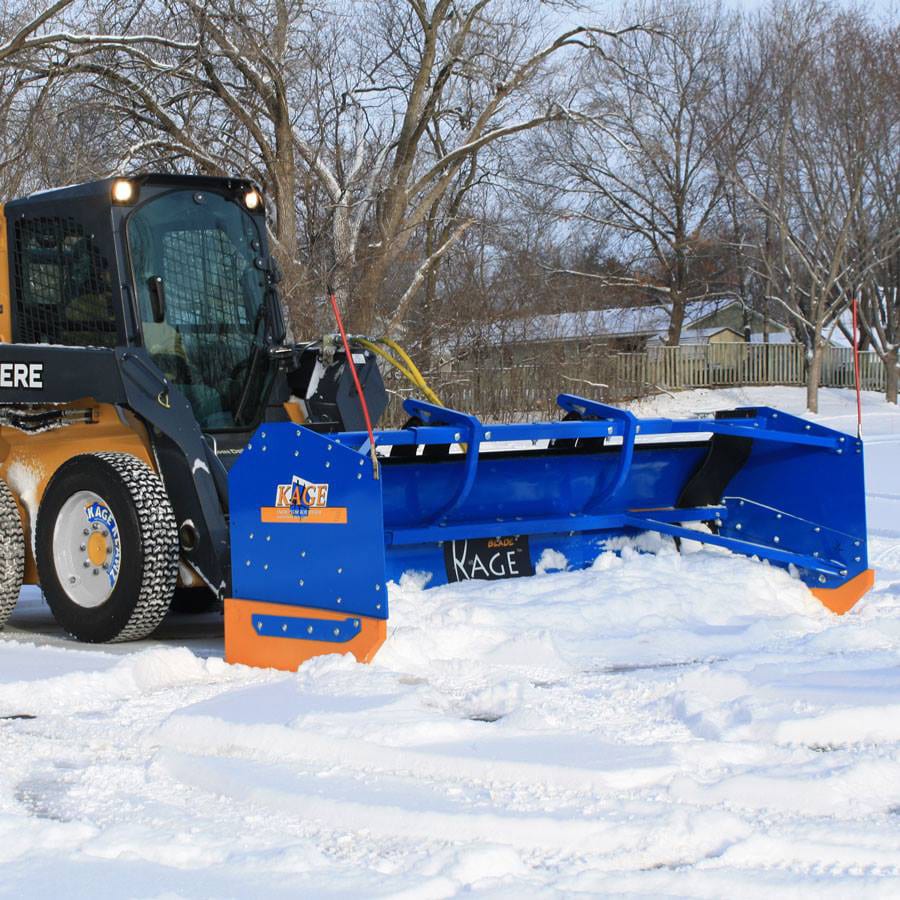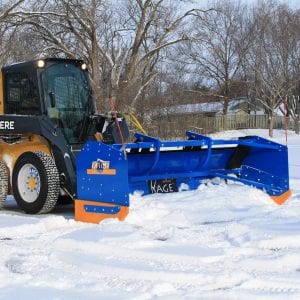 If you're wondering how to become a snow plow dealer for our company, let us start by first saying thank you for considering KAGE Innovation. We're a manufacturer of skid steer snow plows, wheel loader snow plows, tractor snow plows and more.
Innovator, Manufacturer & Distributor
If you're not already familiar with KAGE products, we're the leading innovator, manufacturer and distributor of commercial snow plows and snow removal equipment. The company opened its doors just over ten years ago and has been growing at a rapid rate ever since.
Today, there are KAGE snow plow dealers located in the Rockies, throughout the central plains and upper Midwest all the way to the New England states.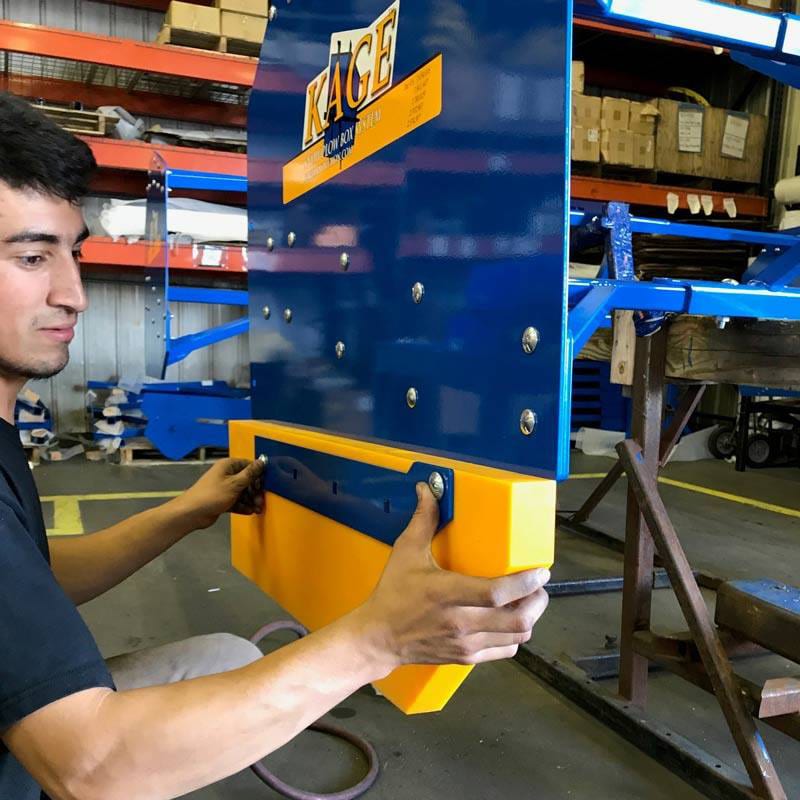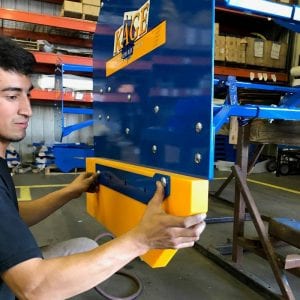 Snow Removal Equipment Manufacturer
Premium Products:

 All of our products are built to hold up to the severe demands of commercial snow removal contractors…. and then some

Attachment Driven Equipment Sales: New and innovative attachments create excitement, and will open doors for more equipment sales
Support Team: Get one-on-one training with our expert sales staff. Our support will continue long after the delivery of inventory. Product knowledge is the largest barrier to salesmanship, but it can also be your best leverage. Your sales team is an extension of our Team and we want to equip you for success
Core Values: There are 8 core values that guide our company's workforce and ensures our dealers get the best possible experience from partnering with KAGE. Perseverance, Truthfulness, Willingness, Competitive, Bravery, Loyalty, Humbleness and Cleanliness keeps us moving forward and continually benefits the success of our dealers
2-Year Product Warranty on all KAGE products: We stand behind our warranties and will do everything to ensure your customer is satisfied
Experience Driven Innovation: We built this business on award-winning product design and manufacturing based on actual experience in the field
Comprehensive inventory systems: for quick turnaround on dealer orders
Industry Leading Product Development: Our engineering staff is strategically planning the next major developments for the snow removal industry. When we're able to advance the performance and efficiency of snow removal equipment, your business and your customers will share in that success
Exclusive Partnership: We will cease to exist if we lose sight of our commitment to your success. This is why we're constantly looking for ways to improve our working relationship with our snow plow dealers.

The Mark of a KAGE Snow Plow Dealer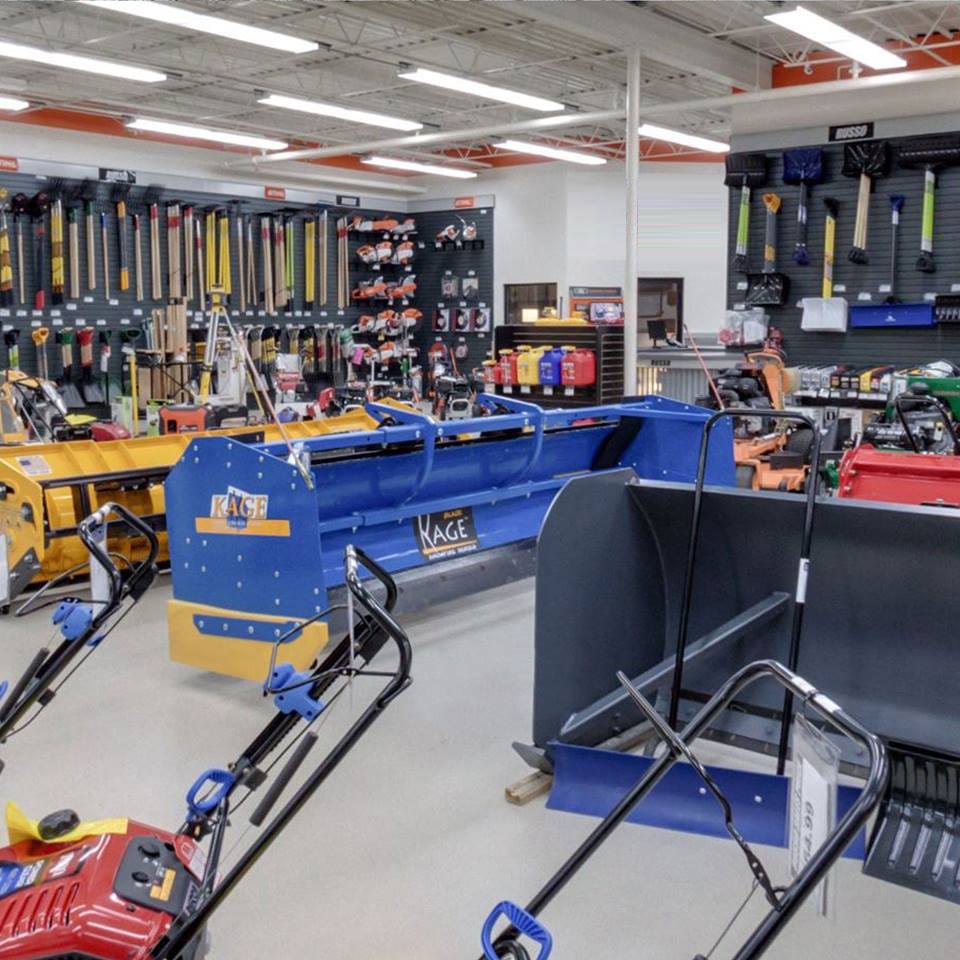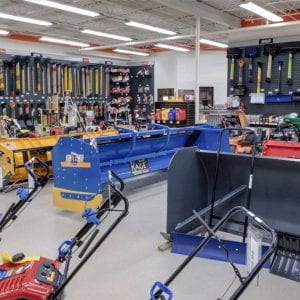 KAGE Innovation is the founding creator of the revolutionary 2 in 1 snow plow system, which has been a massive improvement to the snow and ice management industry. KAGE owner / operators continually speak about how their KAGE Snow plow system(s) improved their operating efficiency and overall profitability. This message of quality, efficiency and profitability is instilled in every KAGE dealer and in turn, shared with their customers.
Full Service OEM
KAGE Authorized Dealers promote our brand because they believe in our products and believe in giving their customers the best equipment for snow removal. They also share in our core values.
Since 2012, KAGE has expanded its product line with other innovative products that allow professional landscape contractors and property managers to tackle all types of snow and surface conditions in a more efficient and faster manner.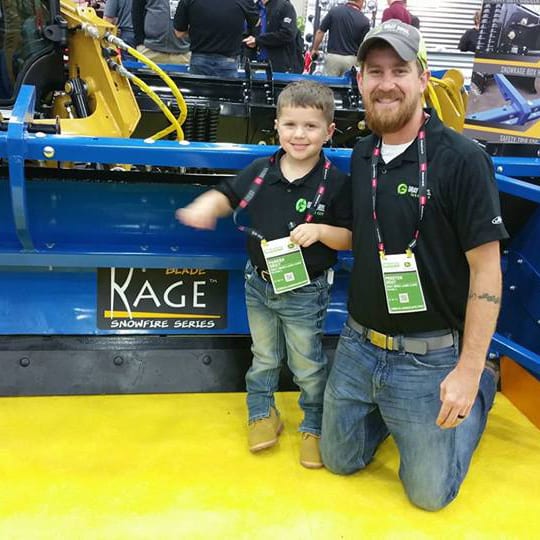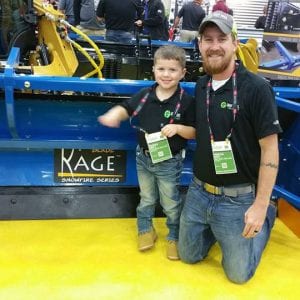 "Ours is a timeless industry. Timeless because there has, and always will be snow to push. The caveat is that Time is of the essence. In this industry the only variable is time, and we all need more of it. Time is expensive, and as labor costs increase we're pushed to work smarter and faster. It's this void where we seek to make the difference."
Mike Stephan
President & Founder
When you're selling a KAGE product, you can be confident that you're selling the best snow removal equipment possible. If you're interested in becoming a KAGE snow plow dealer, call us or click here to begin the registration process. From all of us here at KAGE, we welcome you to the KAGE team.